Thank you very much for making ESA 2015 such a wonderful conference!
Here is the conference photo diary day by day:
You can also watch opening and closing plenary videos.
Programme Book and Book of Abstracts is available in the programme section.
Follow ESA 2015 on Facebook - www.facebook.com/esa2015Prague and Twitter - twitter.com/ESA2015Prague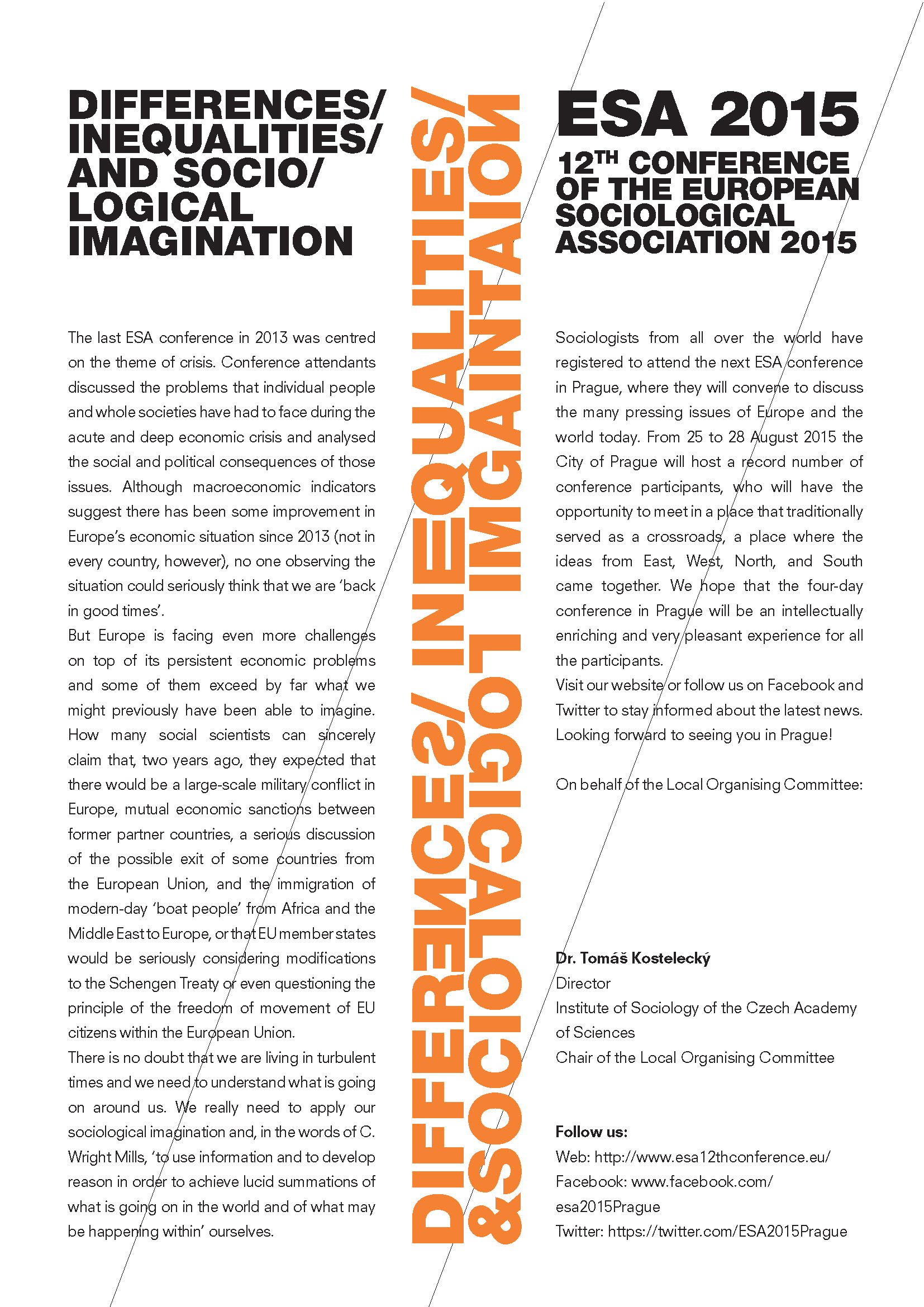 Confirmed plenary speakers:
The conference will be held under the auspices of:
Deputy Prime Minister for the Science, Research and Innovation Dr. Pavel Bělobrádek
President of the Czech Academy of Sciences Prof. Jiří Drahoš
Take advantage of this opportunity and come visit the heart of Europe!