We prepared something new for you this year!
We thought of foodies, small and bigger eaters, vegetarians, allergics and also women who came to the Czech Republic in search for a new home. They will prepare lunches for you according to their home recipes, thus giving the dishes an authentic and unique flavour. We have chosen Ethnocatering, because it is a social enterprise, which presents an opportunity for supporting the corporate social responsibility (CSR) policy. Women migrants, who are disadvantaged on the local labour market, obtain a respectable job whilst using their traditional skills in a way that helps them to integrate into Czech society. All profits derived from the Ethnocatering projects are further invested into integration programmes of the Civic Association InBazeBerkat.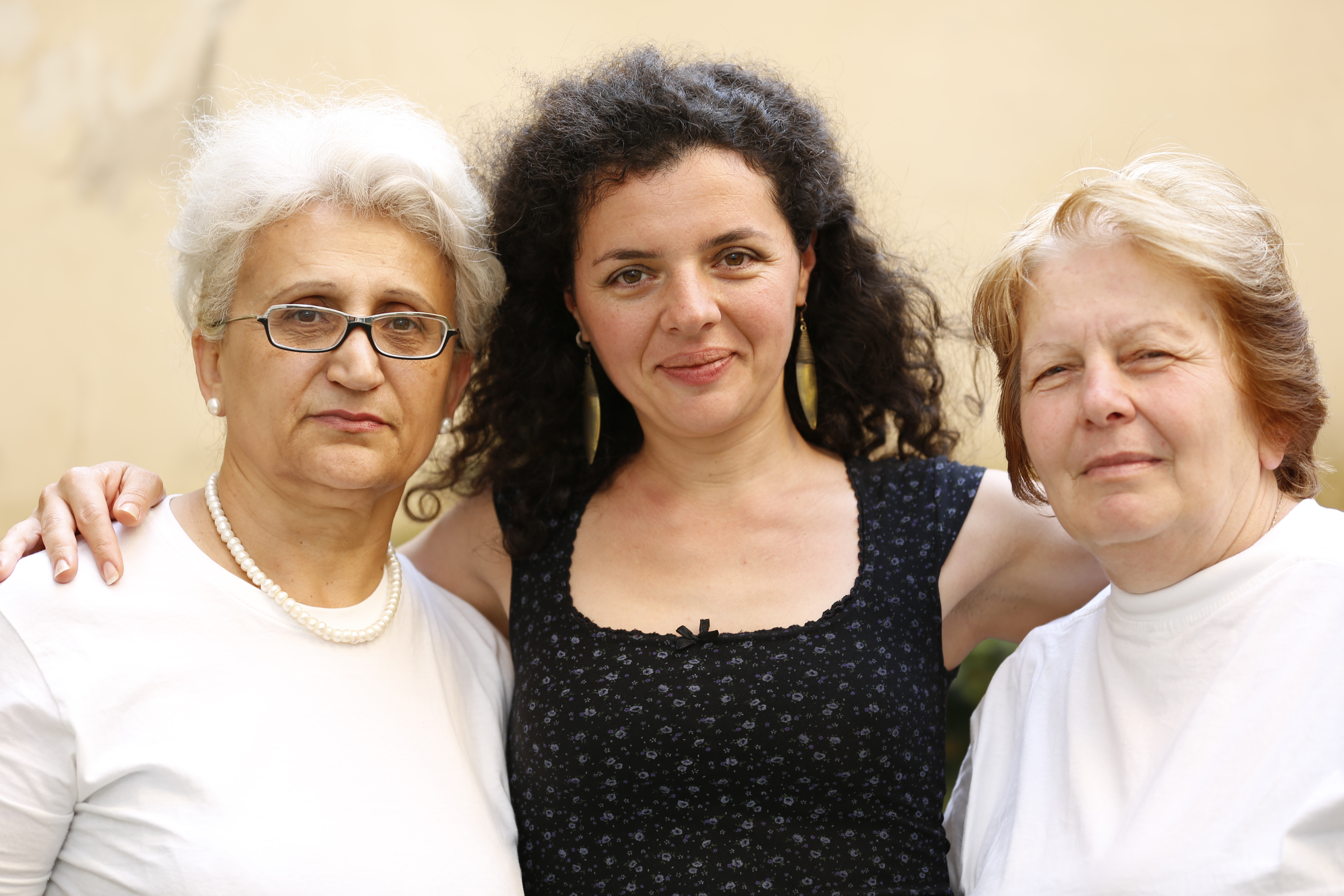 Go head and have a look on the menu, which you can order when filling in the registration form.
1. LUNCH MENU SMALL VERSION A 5 €:

 
 
 
 
Lunch 26th August 2015
Weight(g)
Allergen

Ethnosandwich Georgian Chicken:  chicken breast  in a walnut crust with dressing, served  in homemade  wholemeal bread 

225
1,3,5,7,8,11

VEGETARIAN: Vinegret: Russian salad made with beetroot, beans, gherkins and potatoes

160
 

Mixed Fruit: fruit bowl with a selection of seasonal fruits

 
 
 
 
 
Lunch 27th August 2015
Weight(g)
Allergen

Couscous Chicken Salad: couscous with chicken breast and grilled seasonal vegetables

150
1

VEGETARIAN: Khachapuri: freshly baked traditional Georgian savoury cake made with feta and mozzarella cheeses

150
1,3,7

Mixed Fruit: fruit bowl with a selection of seasonal fruits

 
 
 
 
 
Lunch 28th August 2015
Weight(g)
Allergen

Kubdari: freshly baked traditional Georgian savoury cake filled with beef and fresh herbs 

150
1,3,7

VEGETARIAN: Ethnosandwich Iranian Aubergine: homemade wholemeal bread filled with fried aubergine, pepper and garlic dressing

210
1,3,7,11

Mixed Fruit: fruit bowl with a selection of seasonal fruits

 
2. LUNCH MENU NORMAL VERSION A 10  €:

 
 
 
 
Lunch 26th August 2015
Weight(g)
Allergen

Ethnosandwich Georgian Chicken:  chicken breast  in a walnut crust with dressing, served  in homemade  wholemeal bread 

225
1,3,5,7,8,11

VEGETARIAN: Vinegret: Russian salad made with beetroot, beans, gherkins and potatoes

150
 

Mixed Fruit: fruit bowl with a selection of seasonal fruits

 
 
Iberia: Georgian carrot salad with a drop of mayonnaise, garlic and fresh coriander
120
3,7,10
Palm date cake: cake made according a traditional Arab recipe
100
1,3,7,8
 
 
 
Lunch 27th August 2015
Weight(g)
Allergen

Couscous Chicken Salad: couscous with chicken breast and grilled seasonal vegetables

150
1

VEGETARIAN: Khachapuri: freshly baked traditional Georgian savoury cake made with feta and mozzarella cheeses

150
1,3,7
Mixed Fruit: fruit bowl with a selection of seasonal fruits
 
 
Mixed Salad with Roasted Seeds : iceberg lettuce, cucumbers, tomatoes, peppers and onions
120
5,11
Sweet Eclairs: homemade profiteroles made with puff pastry filled with a light cream and fresh fruit
100
1,3,7
 
 
 
Lunch 28th August 2015
Weight(g)
Allergen

Kubdari: freshly baked traditional Georgian savoury cake filled with beef and fresh herbs 

150
1,3,7

VEGETARIAN: Ethnosandwich Iranian Aubergine: homemade wholemeal bread filled with fried aubergine, pepper and garlic dressing

210
1,3,7,11
Mixed Fruit: fruit bowl with a selection of seasonal fruits
 
 
Pita Tzatziki: cucumber salad with yoghurt, garlic, mint or dill
120
3,7
Carrot Cake: home-made gluten-free cake with nuts, raisins and almond cream
60
 
ALLERGENS:                                                                                                                
 1) Cereals containing gluten or products from them 2) Crustaceans and products thereof - are amongst  life-threatening food 3) Eggs and products thereof - are amongst life-threatening food  4) Fish and products thereof 5) Groundnuts (peanuts) and products are amongst the foods life-threatening 6) Soybeans (Soya) and products thereof 7) Milk and dairy products - are amongst life-threatening food  8) Nuts and products made from them - this concerns all kinds of nuts 9) Celery and products thereof 10) Mustard and products thereof 11) Sesame seeds (sesame) and products thereof 12) Sulphur dioxide and sulphides at concentrations greater than 10 mg, ml / kg, l, expressed SO2 13) Lupinus genus (Lupin) and products thereof 14) Molluscs and products thereof