The event will take place in Občanská plovárna, which is situated in the city center by the river Vltava on Thursday 27th August at 8 pm.
Surprise!!! There will be cute little boats that will take you on a sightseeing tour along the river during the party. You will see Charles Bridge from underneath, Prague Castle and much more! Book your seat at one of the piers in front of the restaurant from 20:00 till midnight.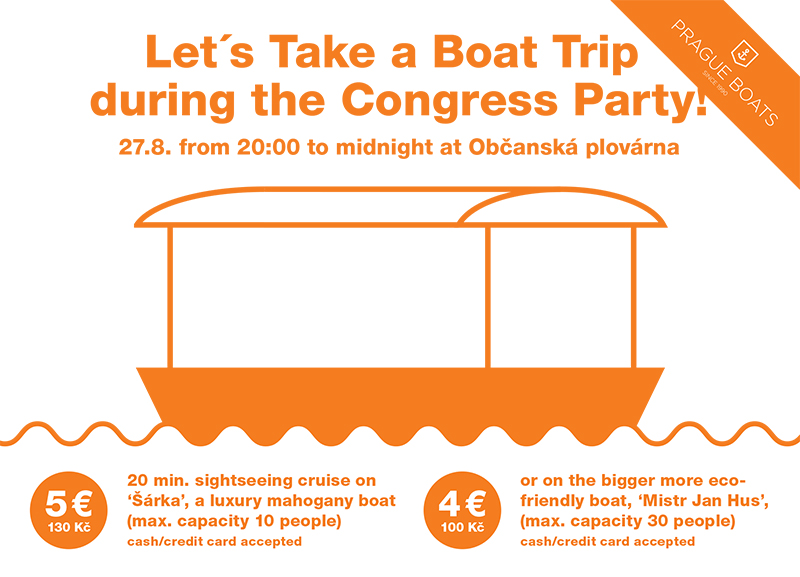 Music:
Prague based czechoslovakian jazzrock Wunder Bar Band
followed by DJs´ Tristan und Isolde live set
Address:
U plovárny, 118 00 Praha 1 - Malá Strana
Coordinates: 50.0928303,14.4137701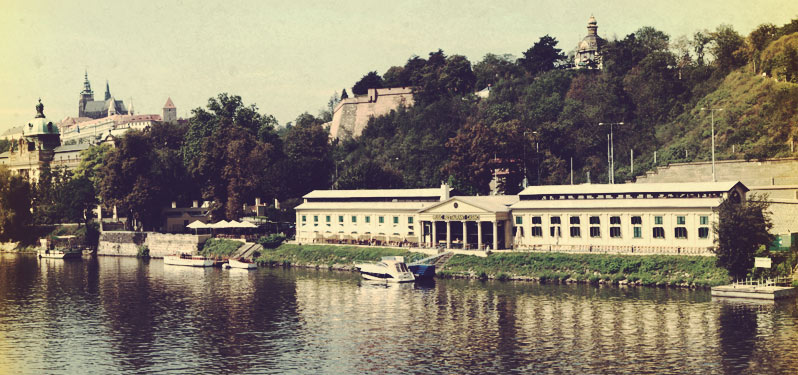 A unique premise in the historic centre of Prague, uniqueness of which lies on its charming location, right on the Vltava River bank, but also on its conception, arrangement and singularity. The building of Občanská plovárna, built in the middle of 19th century, has always been serving for relaxation, leisure and uplift and it follows-up to this message also today, when it offers excellent culinary experience.
When you pass the gate, its like you find yourself in a different world. In spite of the location – in the very heart of City of Prague, within view of Pařížská Street and the Hotel Intercontinental, in the area you can find guarded parking, garden, playground for children, two wings of terraces over the water surface, pier for boats or BBQ tent.